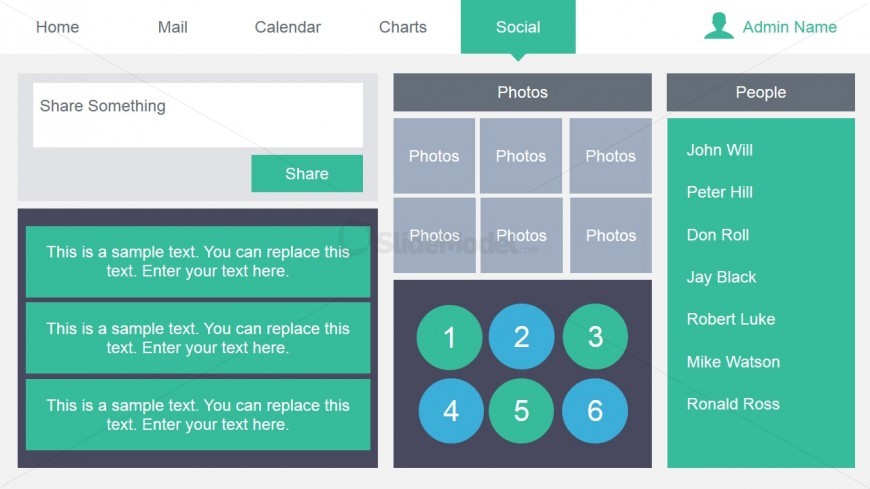 This PowerPoint design may be used to show an interactive, modernist presentation of a social media sharing, most suitable to digital marketing pitches. The rectangular PowerPoint shapes labeled "Share something" and "Share" may be left well alone, while the green text placeholders below it may be used to provide descriptions and explanations. The group box labeled "Photos" may be inserted with pictures corresponding to the numbered circles below it. The "People" group box may contain the names of the people responsible for the marketing presentation.
The slide design also has a dashboard, consisting of a menu ribbon – containing the menus for Home, Mail, Calendar, Charts, and Social – and an administrator's profile. The PowerPoint objects are 100% customizable to suit the presenter's needs and preferences.
Return to Admin Dashboard PowerPoint Template.