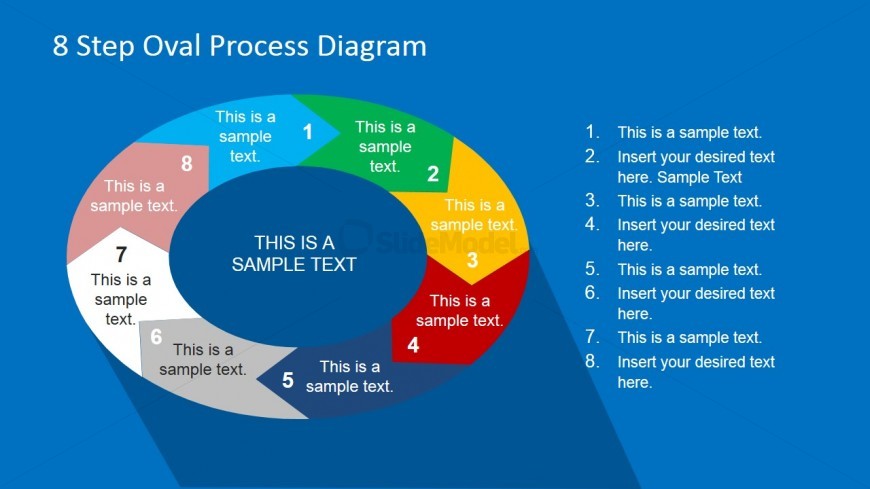 This PowerPoint slide demonstrates the simplicity of a Flat Design 8 Steps Ellipse PowerPoint Diagram. The slide design is most ideal for marketing and other business presentations which involve cyclical, or circular workflow processes.
The title of the PowerPoint template appears in the top left hand corner, above an oval shape created with eight individual curved chevrons to simulate a workflow model; this shape has been given drop shadow to lend the icon depth and create a more interesting slide. These eight chevrons contain fully editable text boxes that can be used to demonstrate the nature of a particular article in your proposed workflow process. The PowerPoint objects are 100% editable to suit the presenter's needs and preferences.
Return to 8 Steps Oval Process Diagram for PowerPoint.