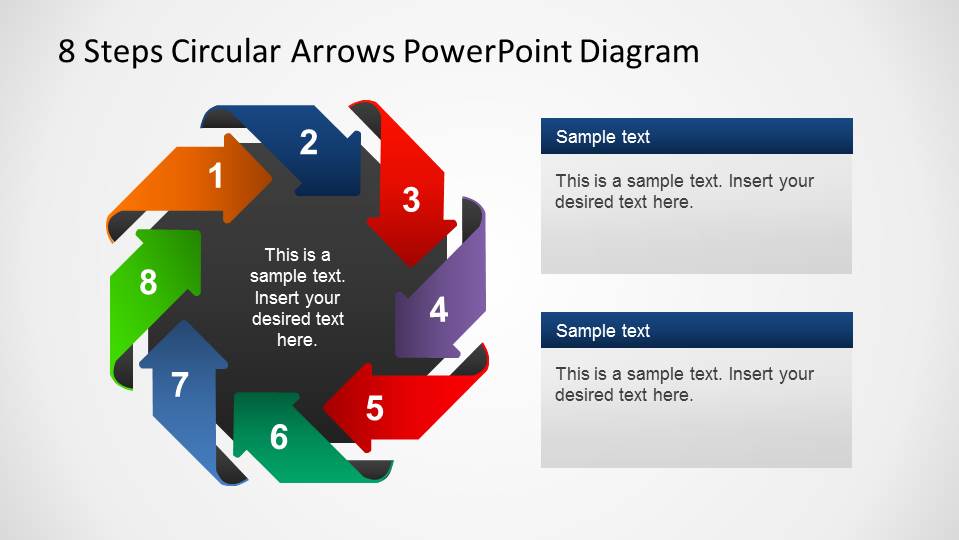 This slide contains an 8 Steps Circular Arrows PowerPoint diagram. Each arrow is labeled with a number, in sequence. Two Titled Text boxes are located at the right of the diagram to allow the user explain the process and start the topics presentation.
This PowerPoint template displays an hexagon, having numerous arrows in different colors pointing to the shape outline. These arrows have assigned the labels 1 to 8. 1st arrow is colored orange, 2nd in blue, 3rd in red, 4th in purple, 5th in red, 6th in green, 7th in light blue and 8th in dark green. All arrows are directing inward to the central hexagonal shape which is colored black and has space to enter related text. There are two tables on the right side of the slide that has a text bar on them in blue color. The rest of the box is colored white. Both the text boxes are placed to enter some related text.
Return to 8 Steps Circular Arrows PowerPoint Diagram.