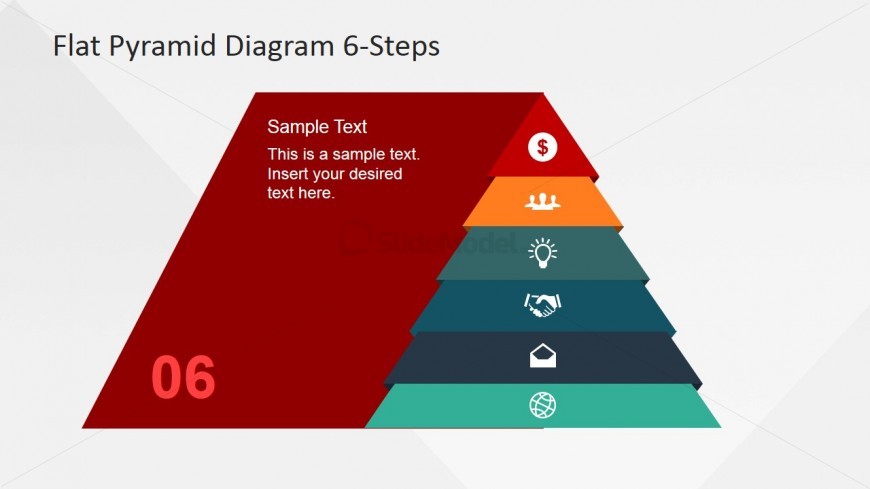 Located in the presentation design is a PowerPoint slide featuring the Tipping Points of Flat Pyramid Icons, The PowerPoint template is suited to describing the most relevant topic of the process or the conclusion of a lecture. The tipping point must provide a call to action or closing message that appeals to the audience.
The flat pyramid diagram focuses on the last step or element involved in the process. Featured on this professional PowerPoint template is a sleek Pyramid diagram design with 6 layers representing 6 steps or topics. The 6 layers of the pyramid contain PowerPoint icons that are business-oriented and generic so they may cover a wide-range of subjects in the business world. Icons are in high definition graphics and may be customized to suit the need or specification of the presenter. The size and position of the icons may be modified and will not affect their image resolution.
Return to 6 Steps Flat Pyramid PowerPoint Diagram.