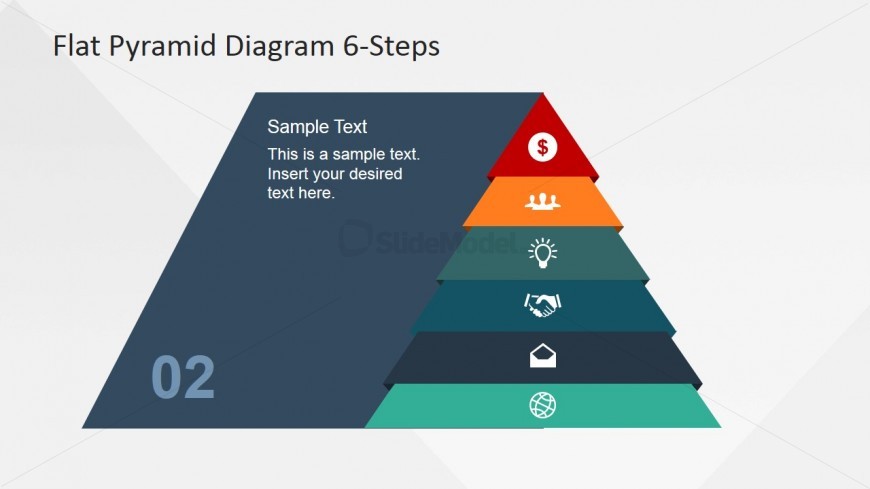 The Second Step Highlighted of 6 Layers Pyramid Diagram found in the presentation design may be used to put emphasis on the second element of a series of components in a hierarchy. The PowerPoint template is most suited for presenting the details and elaborating on the specific areas of the second step.
Featured on this PowerPoint template is a 6-layer, multi-colored flat Pyramid diagram containing 6 business-oriented icons. The 6 PowerPoint clipart are all generic and may be used as graphic representations of numerous business concepts. This PowerPoint slide highlights the second (2nd) layer of the pyramid or the 2nd to the last layer colored midnight green. Since the PowerPoint objects are 100% customizable, the presenter may rearrange their position to suit the sequence of the presentation.
Return to 6 Steps Flat Pyramid PowerPoint Diagram.