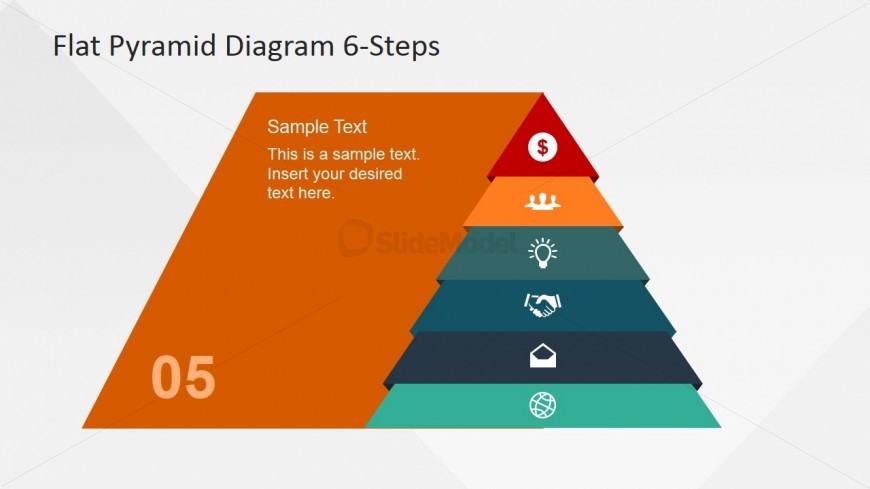 Located in the Office template is a Pyramid Fifth Step Description PowerPoint Slide. The PowerPoint template is ideal for presenting the hierarchy of different elements in a specific aspect of the business organization such as employee positions and office priorities.
This PowerPoint template illustrates a vibrant flat pyramid diagram with 6 multi-colored overlapping layers. These PowerPoint icons are generic so they may be used as symbol of numerous concepts in the world of business, marketing, sales and innovation. This PowerPoint slide, with a dominant orange color, places emphasis on the Fifth step, or topic, as indicated by the number Five (05) on the text placeholder. The PowerPoint Icons are created as PowerPoint objects, allowing the user to edit their arrangement and size. Any modification will have no effect on the graphic resolution of the icons so they remain visually attractive.
Return to 6 Steps Flat Pyramid PowerPoint Diagram.