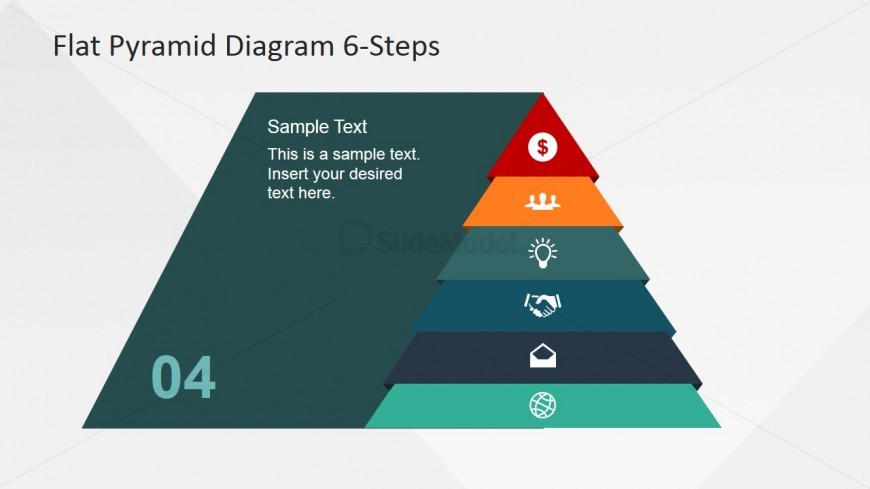 The Process Pyramid with Fourth Step Highlight located in the presentation design may be used in marketing or business presentations which aim to present multi-level business processes or a hierarchy of elements in a specific aspect of the business organization.
Displayed on the PowerPoint template is a modern, flat, long shadow, pyramid diagram with 6 steps represented as overlapping layers. The multi-colored layers are decorated with minimalist business-oriented icons. The emphasis is on the third layer, colored dark green, as indicated by the number found on the placeholders, which allows the user to add a caption and a detailed explanation of the fourth step or topic. The PowerPoint icons may be rearranged to suit the presenter's needs or specifications. Any modification, even to the size, will not affect its graphic resolution or quality as they are 100% created with PowerPoint shapes.
Return to 6 Steps Flat Pyramid PowerPoint Diagram.