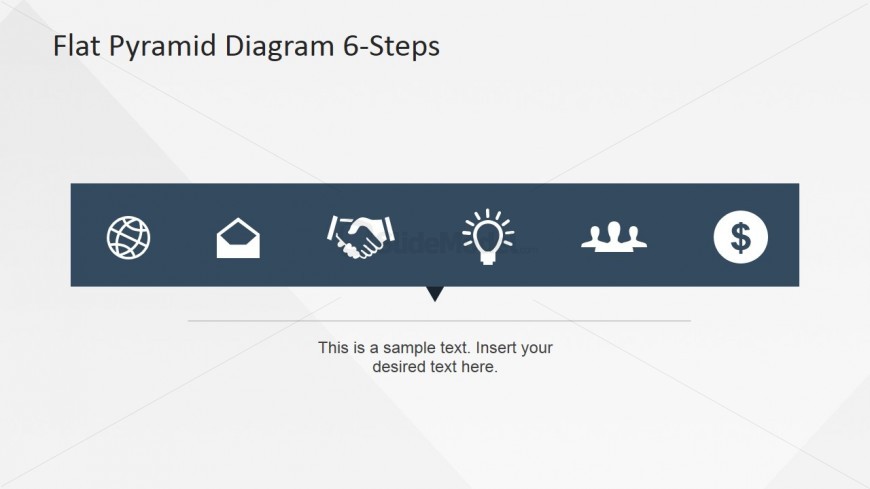 Shown on the presentation design are Business-Oriented Icons, which may be used as visual cues for the presenter to elaborate on six business processes and elements, related to a specific aspect of the business organization.
This PowerPoint template features a rectangular box containing six minimalist business-oriented icons in flat design. These PowerPoint icons are standard and non-specific, and may be used as graphic representations of numerous concepts in the business world. The icons may be rearranged or edited in size depending on the needs or preferences of the presenter. The PowerPoint objects are in high definition graphics and will enhance any presentation. A short explanation may be inserted in the text placeholder found below the PowerPoint graphics as indicated.
Return to 6 Steps Flat Pyramid PowerPoint Diagram.