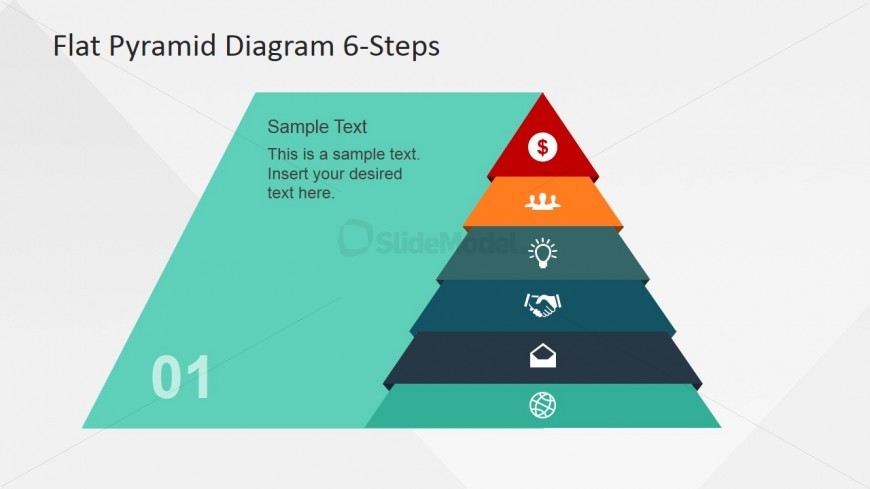 Located in the PowerPoint slide is an Emphasized Bottom Layer Pyramid Diagram, which places emphasis on the first layer of the pyramid. Ideal for presenting the hierarchy of certain business elements in the corporate organization, the overall presentation design is visually-appealing with the soothing dominant green color.
This PowerPoint template features a multi-colored pyramid with 6 layers. There are minimalist business-oriented icons displayed in the center of each layer, such as a dollar sign, people, a lightbulb, a handshake, an envelope, and a globe. These PowerPoint icons may be used to represent numerous business concepts. The captions and detailed explanation for the first topic may be added in the space provided. The presenter may edit the position or arrangement of the PowerPoint icons depending on the needs and preferences expected of the PowerPoint presentation. Any modification will not affect the image resolution of the presentation design.
Return to 6 Steps Flat Pyramid PowerPoint Diagram.