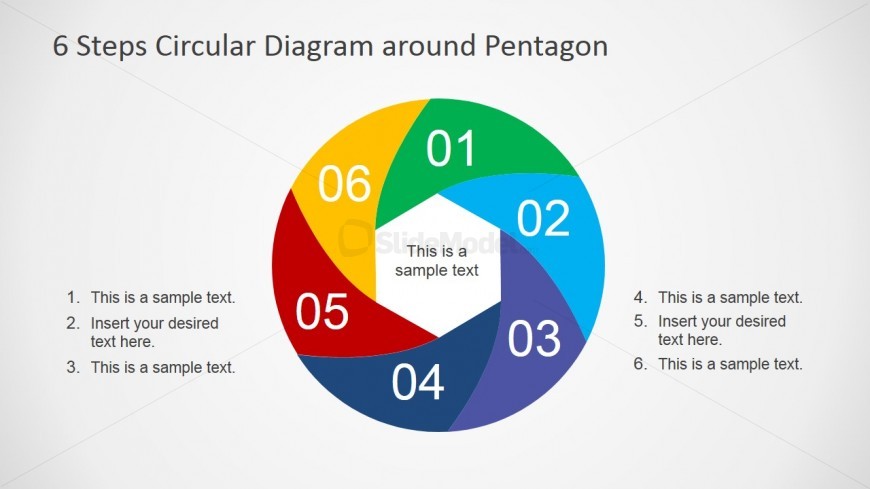 Featured in this Office template is a PowerPoint diagram of a six-step circular flow. It features a donut shape which is divided into six distinct segments. The segments are distinguished from each other by solid colors, green, light blue, indigo, dark blue, red, and yellow, and are number from one to six. A text placeholder at the center of the PowerPoint shape may be inserted with a label for the diagram.
This slide design may be used to present a six-step process or cycle such as in a business procedure. Further explanation for each segment may be placed in the numbered lists found in the text placeholders beside the circular flow diagram. The PowerPoint objects may be modified to fit the presenter's needs and preferences as they are 100% editable.
Return to 6 Steps Circular PowerPoint Diagram Pentagon Center.