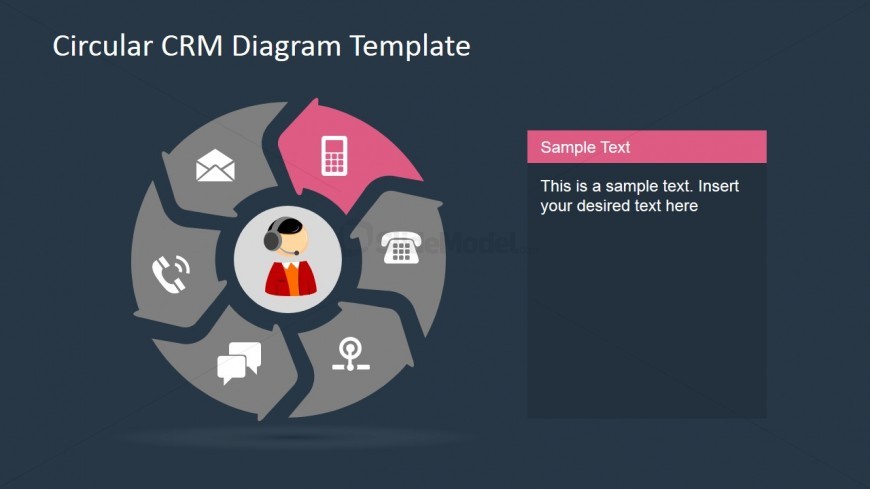 The PowerPoint Presentation for Mobile Communications with Customers may be used to emphasize the role of mobile communications in customer interaction. The PowerPoint slide may also be used to point out the benefits of mobile communication capabilities, such as maintaining good customer relationships, updating customer information, and increases sales potentials.
This PowerPoint slide puts emphasis on a mobile icon highlighted in pink, as found in a circular PowerPoint diagram, composed of curved rectangular banner arrows. Other icons included in the diagram are symbols for an envelope, a call, chat boxes, a modem, and a telephone. To the right of the PowerPoint graphics is a text box with a pink header, where descriptions and other important points of discussion may be inserted. All PowerPoint objects are 100% customizable to fit the presenter's needs and preferences.
Return to 6 Steps Circular CRM Diagram for PowerPoint.