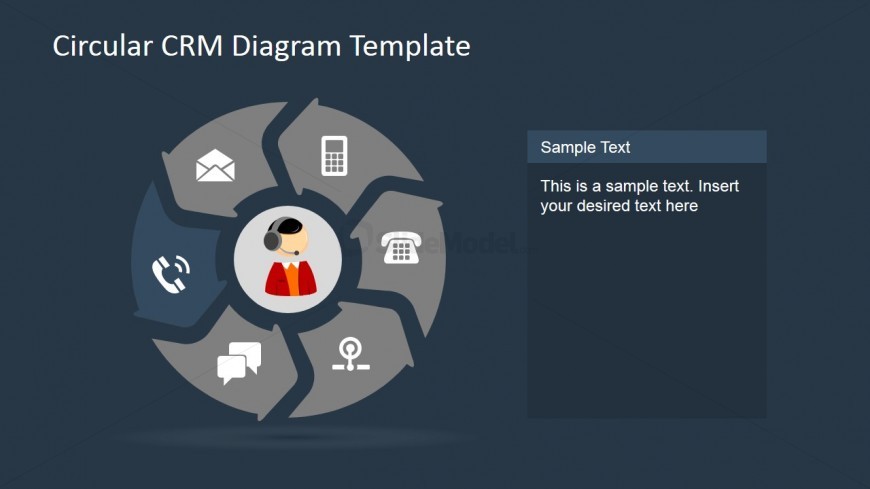 The Office template features a PowerPoint Point Slide for Customer Calls, which may be used to signify the common communication between business entities and their customers by way of landline phones. The slide design is also ideal for sharing earlier forms of customer communications representing two-way, non-face-to-face communication.
This PowerPoint slide shows a telephone handset highlighted in blue-gray. The handset icon is part of a six-element circular process diagram, which also contains symbols for mobile phones, envelopes, chat boxes, a modem, and a telephone. Beside the diagram, which is composed of curved banner arrow PowerPoint shapes, is a text placeholder with a blue header. This may be inserted with the relevant descriptions for the presentation design. The PowerPoint objects are 100% customizable to suit the presenter's needs and preferences.
Return to 6 Steps Circular CRM Diagram for PowerPoint.