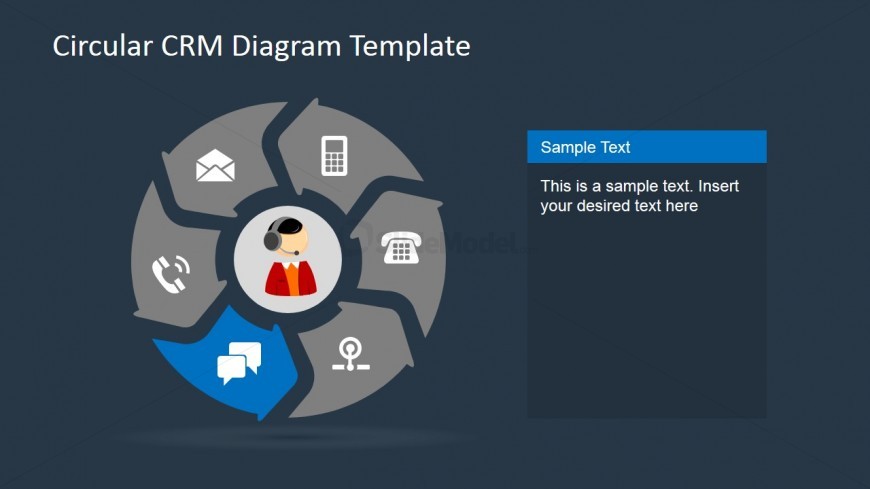 Located in the slide design is a Live Chat PowerPoint Presentation, which may be used to represent the integration of new innovations in CRM. The PowerPoint template may be also be utilized in featuring live business communications, such as in the use of instant messaging, as this mode of communication provides more potential clients because of its personal, detailed approach.
This PowerPoint template shows an icon for chat messages highlighted in a curved blue banner arrow, which is found as a part of a six-segment circular process diagram. The other banner arrows contain symbols for a modem, a telephone, a mobile phone, an envelope, and a call logo. At the center of the process diagram is a vector diagram illustration of a call center agent in a gray circular PowerPoint shape. On the right side of the PowerPoint slide is a text box with a blue header, which may be inserted with the relevant discussions and descriptions. The PowerPoint objects may be modified to suit the presenter's needs, as they are 100% editable.
Return to 6 Steps Circular CRM Diagram for PowerPoint.