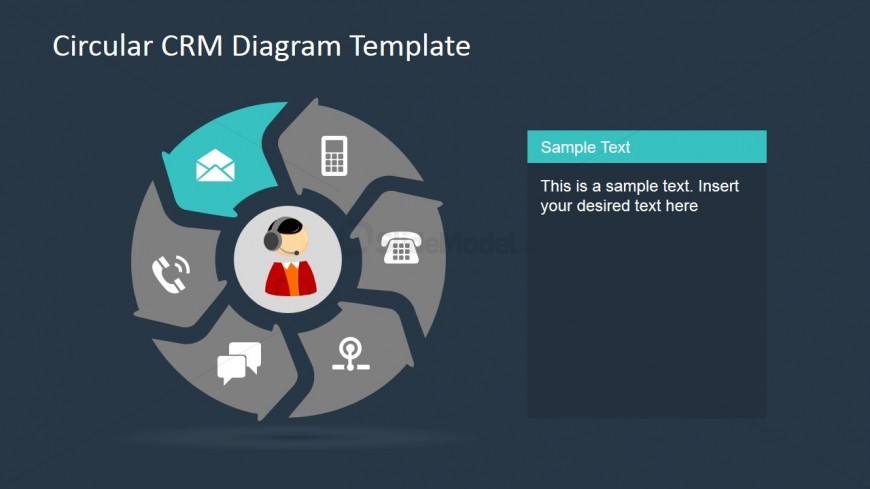 Shown on the PowerPoint slide is a presentation of Email Correspondence with Customers. The PowerPoint template is ideal for drawing attention to the advantages of CRM's email functions, such as automating marketing procedures like sending marketing materials through email. The presentation design may also be designed to feature business and development proposals to automate information dissemination in social media, chat apps, and other social networking channels.
The main feature of the slide design is a circular flow diagram composed of six curved banner arrows, at the center of which is a vector diagram illustration of a call center agent. One of the arrows is highlighted in cyan. All of the banner segments contain minimalist icons for a mobile phone, a telephone, a modem, chat boxes, a call logo, and an envelope. Beside the PowerPoint diagram is a text box with a cyan header, where descriptions and labels may be inserted. The PowerPoint objects are 100% editable to suit the presenter's needs and preferences.
Return to 6 Steps Circular CRM Diagram for PowerPoint.