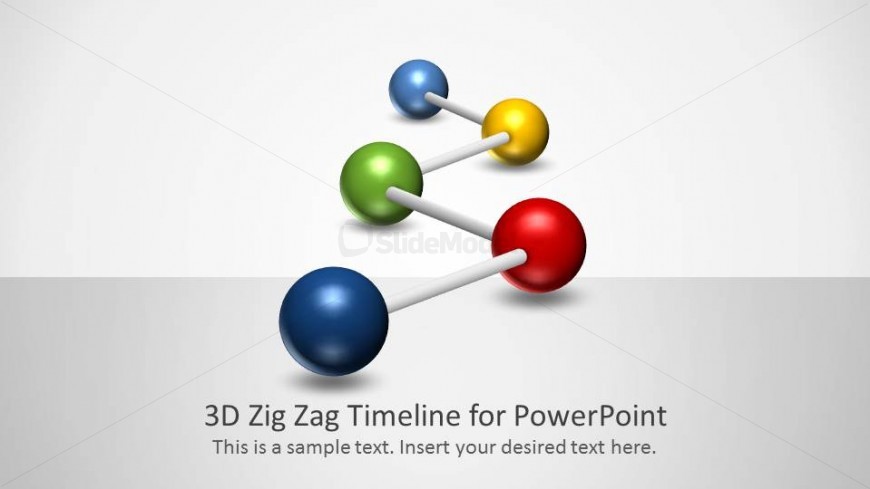 Shown on the slide design is a splash page 3D zig zag PowerPoint template, which may be used as a title slide or a section header to a presentation for project roadmaps, quarterly plans, schedules, and marketing checkpoints. The splash page provides an initial talking space for the presenter to introduce the topics of the timeline.
The PowerPoint slide contains a creative zig zag timeline created by 3D PowerPoint spheres connected by 3D pipes. The spherical PowerPoint graphics are colored in metallic blue, red, green, yellow, and light blue. Below the spheres are text placeholders ideal for the placement of slide titles and subtitles. The PowerPoint objects, created with PowerPoint shapes, allows the user 100% customization of the timeline according to his preferences.
Return to 3D Zig Zag Timeline for PowerPoint.