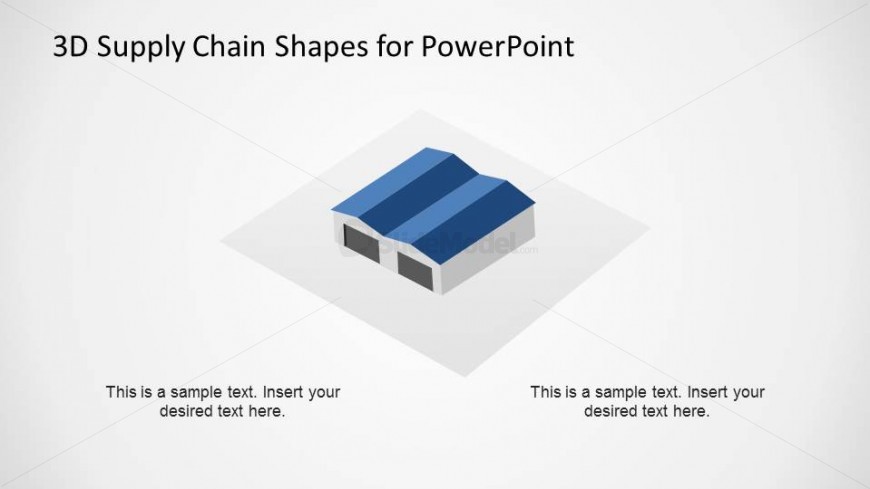 This PowerPoint slide contains a representation of a supply chain warehouse PowerPoint shape, which may be used to illustrate the initial storage process in a supply chain diagram, before the materials are delivered to the suppliers.
Inspired by regular commodities warehouses, the vector diagram illustration of the warehouse has a blue roof and a structure capable of containing large amounts of goods. The PowerPoint graphic is shown on a gray rectangular platform. Additional information may be inserted in the two text placeholders located at the bottom of the PowerPoint template. The PowerPoint objects are 100% editable to suit the presenter's needs and preferences.
Return to 3D Supply Chain Shapes for PowerPoint.