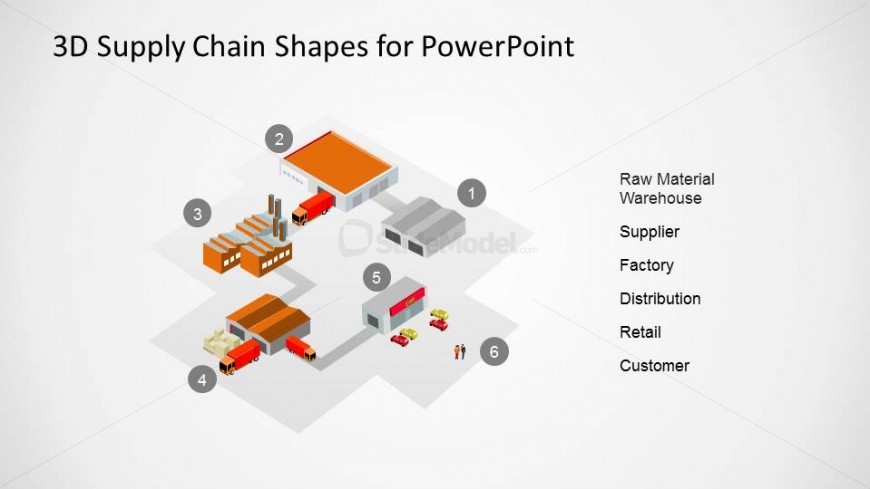 The numbered supply chain diagram with 3D PowerPoint shapes located in the PowerPoint slide may be used to depict a detailed overview of a supply chain diagram, using creative vector diagram illustrations.
Featured on the slide designs are PowerPoint graphics depicting different elements of a supply chain diagram: the raw materials warehouse, represented by a 3D warehouse shape; supply, represented by another warehouse with a truck; factory, represented by a group of buildings shown with high chimneys; distribution, represented by a warehouse logistics building with storage boxes and trucks; retail, represented by a store; and customer, represented by illustrations of two people. These PowerPoint shapes are shown on a gray rectangular platform. The PowerPoint objects are 100% editable to suit the presenter's needs and preferences.
Return to 3D Supply Chain Shapes for PowerPoint.