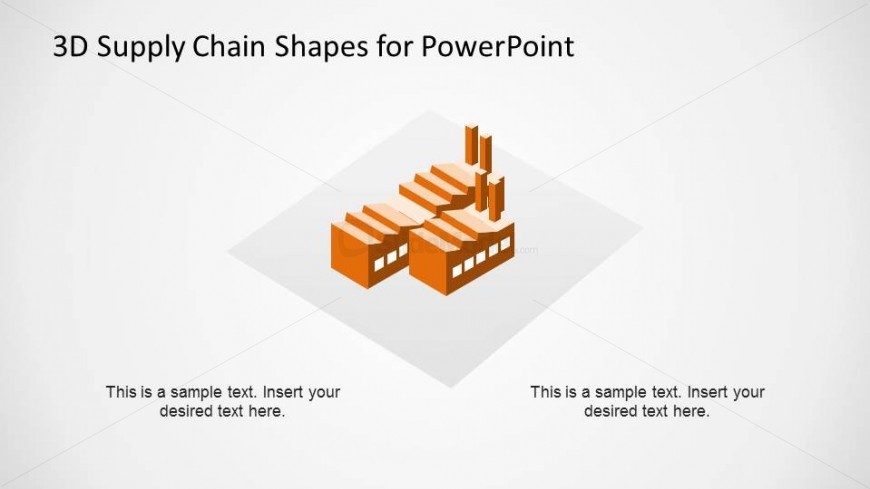 Featured in the slide design is a factory PowerPoint shape for a supply chain diagram, which may be used to represent the main manufacturing processes in the supply chain. The Office template may also be utilized in to depict factories and warehouses in a retro design.
This slide design provides a professional PowerPoint clipart of a factory, resembling old-school Industrial Revolution factories with inclined roofs and high chimneys. These vector diagram illustrations are colored primarily in orange, and are found on a gray rectangular platform. Two text placeholders at the bottom of the PowerPoint slide may be inserted with descriptions and labels to help improve the clarity of information. The PowerPoint objects are 100% editable to make it more convenient and easier for the presenter to tailor them to his or her needs.
Return to 3D Supply Chain Shapes for PowerPoint.