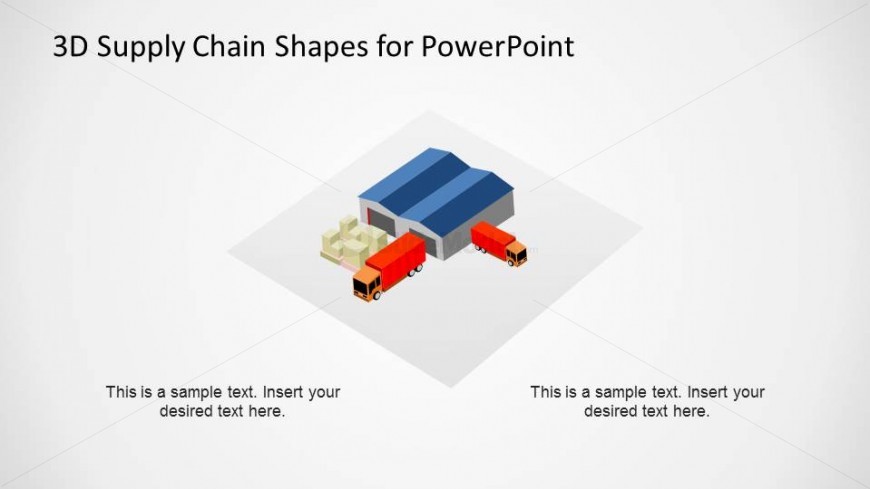 The 3D distribution shape for supply chain diagram shown in the PowerPoint slide may be used to represent the distribution stage of a product supply chain. The PowerPoint template may be alternately used as a depiction of a delivery and storage unit in manufacturing firms.
The slide design contain a professional Clipart representing a distribution facility, with the pallets and trucks. The PowerPoint graphics are shown as vector diagram illustrations colored in red, yellow, gray, and blue, and depicted on a gray rectangular platform. Two text placeholders found at the bottom of the PowerPoint slide may be inserted with descriptions and labels appropriate for the presentation design. The PowerPoint objects in the PowerPoint presentation are 100% editable, allowing the presenter to modify them according to his or her needs and preferences.
Return to 3D Supply Chain Shapes for PowerPoint.