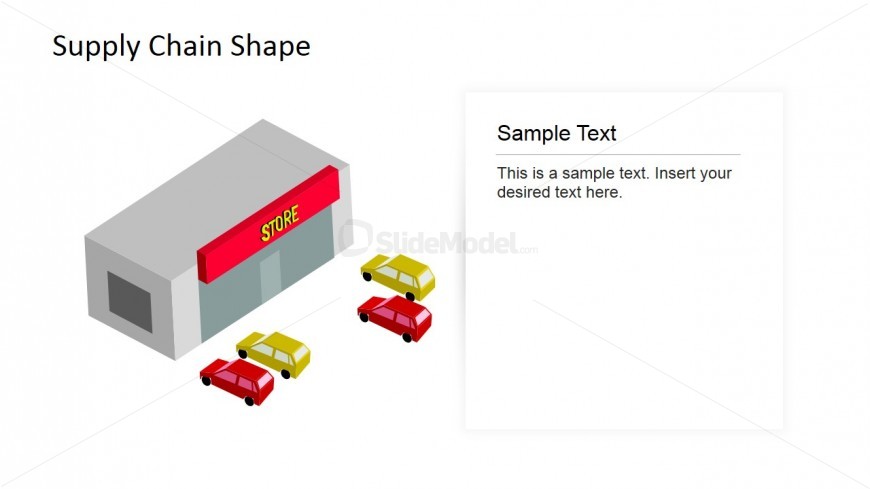 Located in the slide design is a retail store PowerPoint clipart, which may be utilized in presentations illustrating a supply chain. The PowerPoint slide may be used to represent the selling aspect of the supply chain, which is one of the main aspects of a business organization.
This PowerPoint template shows a vector diagram illustration of a store with cars parked outside. The PowerPoint graphics are depicted in 3D, and are in gray, red, and yellow. The descriptions and discussions of the topic in the PowerPoint slide may be inserted in the text placeholder to the right of the retail store clipart. All PowerPoint objects are 100% editable to suit the presenter's needs and preferences.
Return to 3D Supply Chain Clipart PowerPoint Diagram.