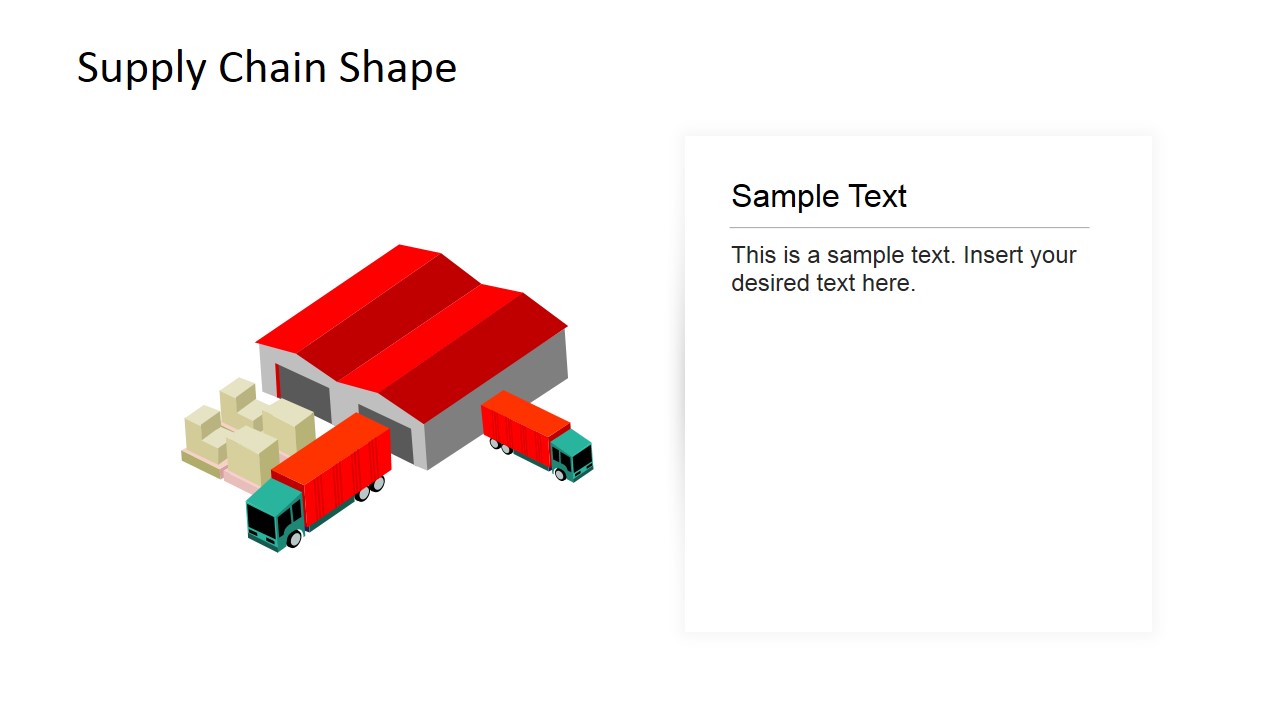 Product Warehouse PowerPoint Slide
Warehouse Presentation for SCM
This PowerPoint presentation shows an establishment with red roof and red trucks. There is also a pile of boxes which seems like the boxed products. This illustration indicates that it's a warehouse for the products. It's where the goods are stored and checked for inventory before going out to the retailers. This is another part of the supply chain management that needs a careful attention. Products laid here aren't just stored in the area but it's also a place where the products' quality is kept. The goods should be ready for mobilization any time.
Return to 3D Supply Chain Clipart PowerPoint Diagram.