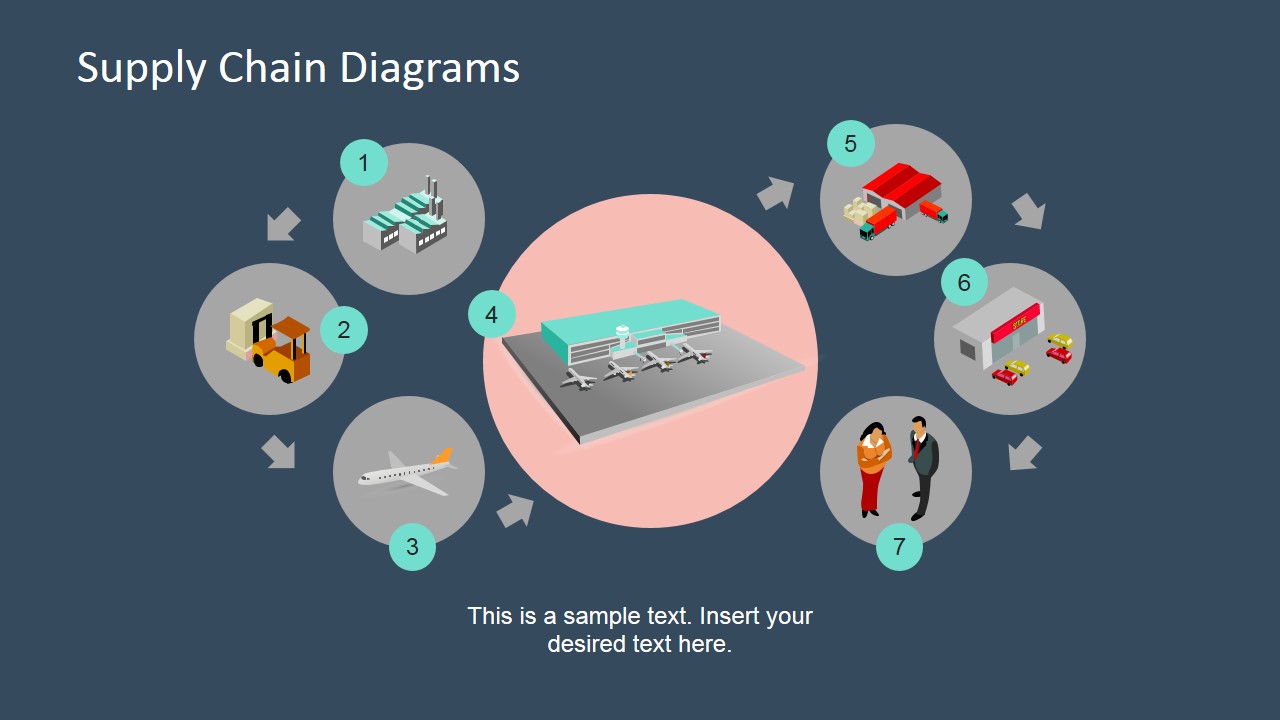 The slide design may be used to show a supply chain diagram for presentations involving a complex business process. At the center of the PowerPoint template is a large, pink circle, containing a 3D airport clipart. It is surrounded by six, smaller circles in gray. These contains PowerPoint graphics such as a factory, moving equipment, a plane, a storage facility, a warehouse, and two cartoon workers, all of which are shown in 3D.
Each of these circles is numbered, from one to seven, by black numbers placed in light blue placeholders. A short descriptive statement for the process may be inserted in the text placeholder found below the illustrations. The PowerPoint objects are 100% customizable to fit the presenter's needs and preferences.
Return to 3D Supply Chain Clipart PowerPoint Diagram.