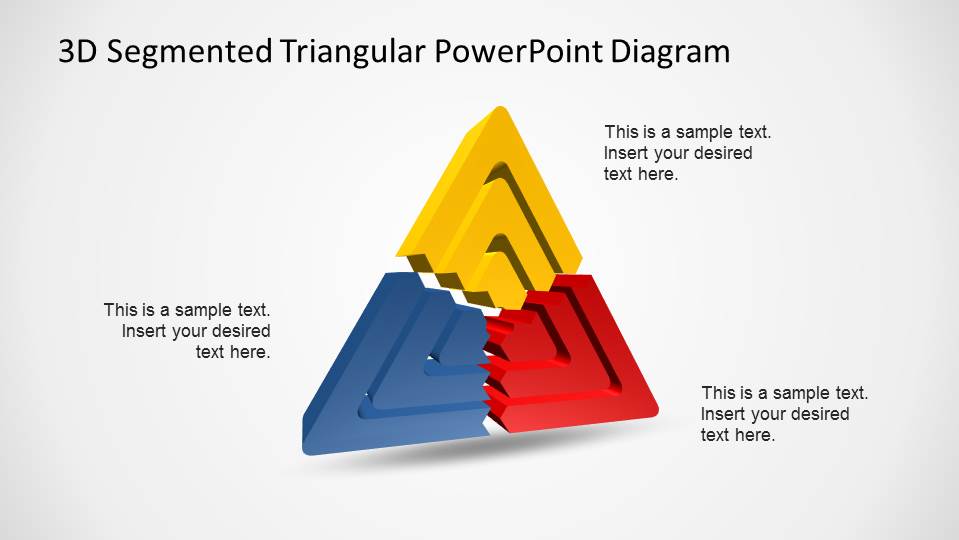 Featured in the Office template is a nine-step triangular segmented diagram for PowerPoint. It may be utilized as a colorful visual aid demonstration of the interconnection of the different elements of a business or marketing plan. The PowerPoint template may also be used to illustrate the composition of different organizational departments.
The PowerPoint template contains a 3D PowerPoint shape composed of three concentric triangles, which are each created by three banner arrows bent at 45 degree angle. The top, left and right arrows are distinguished by colors, yellow, blue, and red. Also to be found in the PowerPoint template are three text placeholders which may be inserted with the corresponding details of the presentation. The presenter may modify the PowerPoint objects to suit his needs and preferences as these are 100% customizable.
Return to 3D Segmented Triangular PowerPoint Diagram.