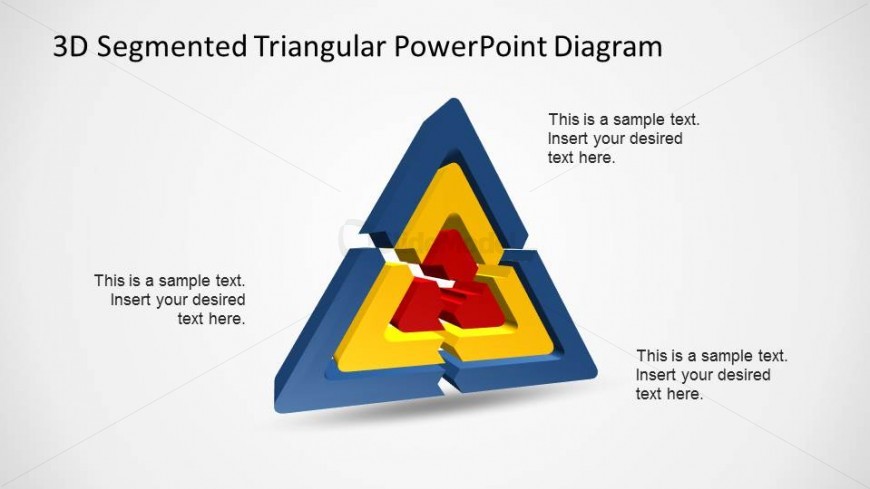 Shown in the slide design is a layered triangular 3D PowerPoint segmented diagram, which is ideal for presenting plans with multiple levels, such as those which are completed in steps. The PowerPoint slide may also be used to show how three organizational departments interconnect, with one department found inside another.
The main feature of the PowerPoint template is a concentric triangular PowerPoint shape, each created by three arrow shapes bent at a 45 degree angle. The triangles are colored blue, yellow, and red. They are also accompanied by text placeholders where the appropriate descriptions may be placed. The PowerPoint objects are 100% editable, and may be modified to suit the presenter's needs.
Return to 3D Segmented Triangular PowerPoint Diagram.