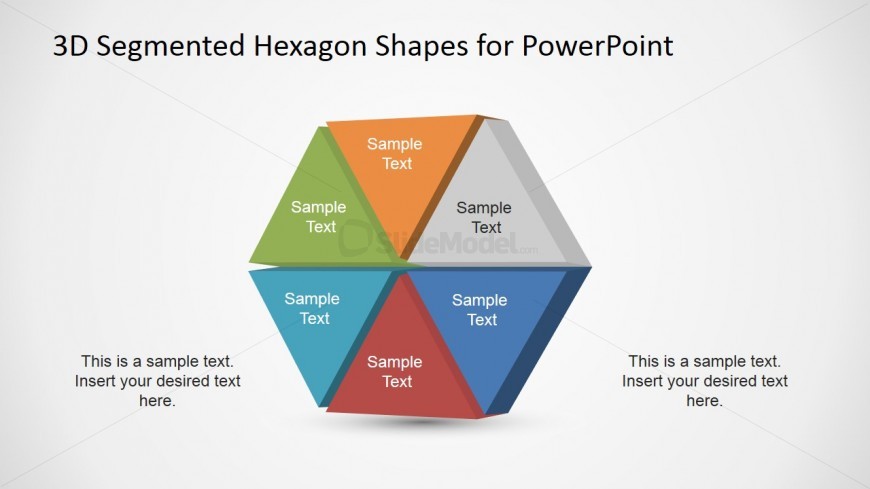 In the PowerPoint slide is a 6-segment 3D hexagonal shape, which may be used to represent components that represent a whole. The PowerPoint template is ideal for illustrating concepts for customer relationship managements and other business ideas that are formed in a similar manner, in order to ensure that the audience will be able to easily understand the concept.
The PowerPoint template contains a 3D hexagonal shape, shown at an angle, and divided into six equal segments. Each of these segments has a distinct color chosen from a collection of green, orange, gray, blue, red, and cyan. They also contain text placeholders which may be inserted with labels to improve clarity of presentation. Additional text placeholders found at either side of the hexagonal shape can be inserted with additional information relevant to the presentation. All PowerPoint objects are 100% editable to suit the presenter's needs and preferences.
Return to 3D Segmented Hexagon Shapes for PowerPoint.