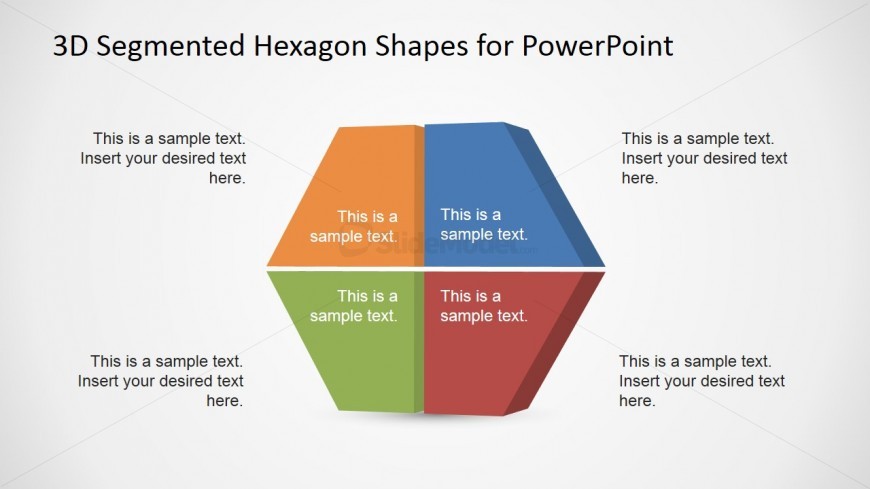 Located in the PowerPoint slide is a 4 segment 3D hexagonal shape for PowerPoint, which can be used to illustrate the different elements that contribute to a business process. It may also be used to present the various departments and individuals in the business organization, and their interdependence and subjective responsibilities.
The 3D hexagonal shape is located at the center of the slide design, and is divided into four quadrants, colored orange, blue, green, and red. Each quadrant contains a text placeholder which may be inserted with labels and descriptions appropriate for the presentation. Another set of four text placeholders can be found outside the borders of the PowerPoint graphics. These may be used to elaborate on the topic, such as providing additional information for the segments. All PowerPoint objects are 100% editable to suit the presenter's needs and preferences.
Return to 3D Segmented Hexagon Shapes for PowerPoint.