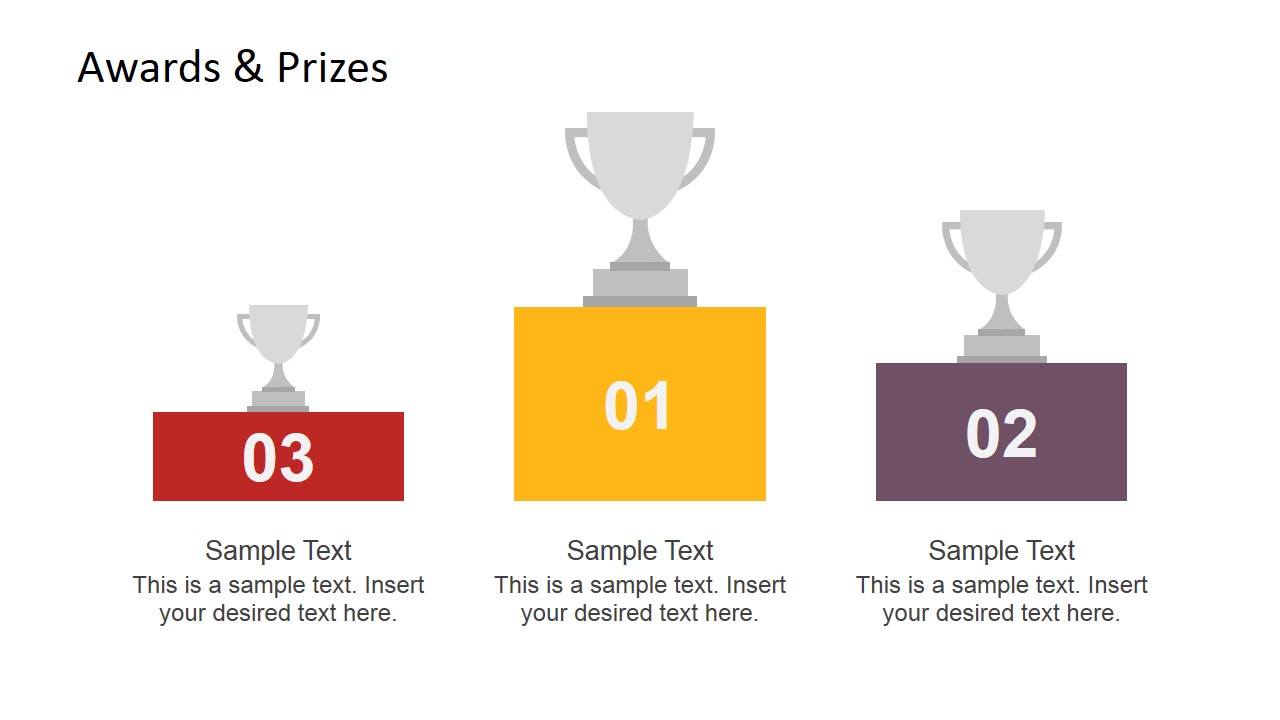 The Awards and Prizes Slide Design for PowerPoint can be used to show a hierarchy, or a prioritization of elements or tasks for a specific business plan. The presenter can use the PowerPoint slide for showing top three performing departments of branches. It can be used in incentive programs and promotion plans, to encourage company employees to remain competitive and proactive for the benefit of the organization.
The slide contains three rectangular PowerPoint shapes. These are colored red, yellow, and violet. These serve as platforms for three trophy vector drawings. Each shape contains a number. The center is labeled "one", the left platform is "two", and the one on the right is three. They are accompanied by a text placeholder where the presenter can insert the appropriate descriptions. The PowerPoint objects are 100% customizable and can be edited to suit the presenter's needs and preferences. Alternatively, you can download other achievements PowerPoint templates and slide designs for presentations.
Return to Flat Annual Report PowerPoint Template.