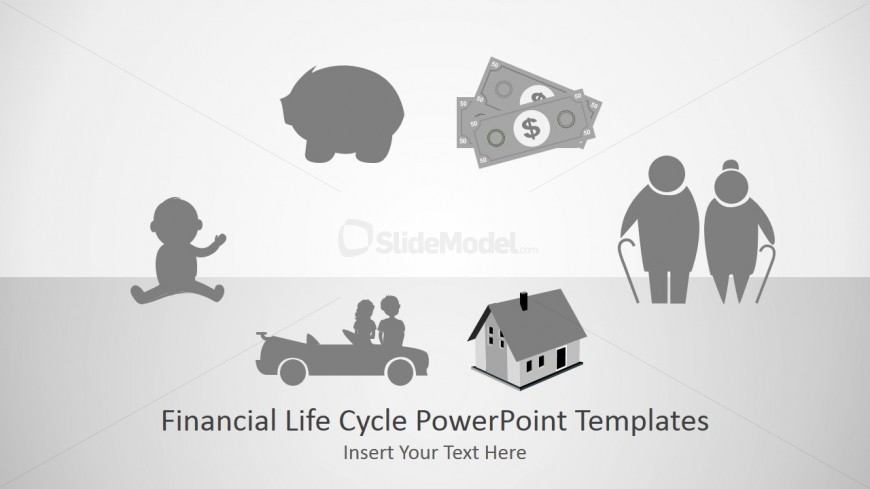 The Office template features a section header featuring The Meaning of Money in Life's Different Stages. It includes different PowerPoint graphics in grayscale, including a baby, a piggy bank, bills, the elderly, a car, and a house. These PowerPoint objects are 100% customizable and can be edited to suit the presenter's needs and preferences.
Money is the modern day's major form of survival. This fact only dawns on most people later than it should be. The thriving internet gives us so many ways to earn money. It has special offers, seminars, groups and scams that offer quick money. However, the truth is that building wealth is a process – a long one. It preferably starts in our early years on earth. The Financial Life Cycle suggests that we become aware of what we should be doing with our money in every stage of life. It is a useful guide especially to the young ones.
Return to Financial Life Cycle PowerPoint Template.