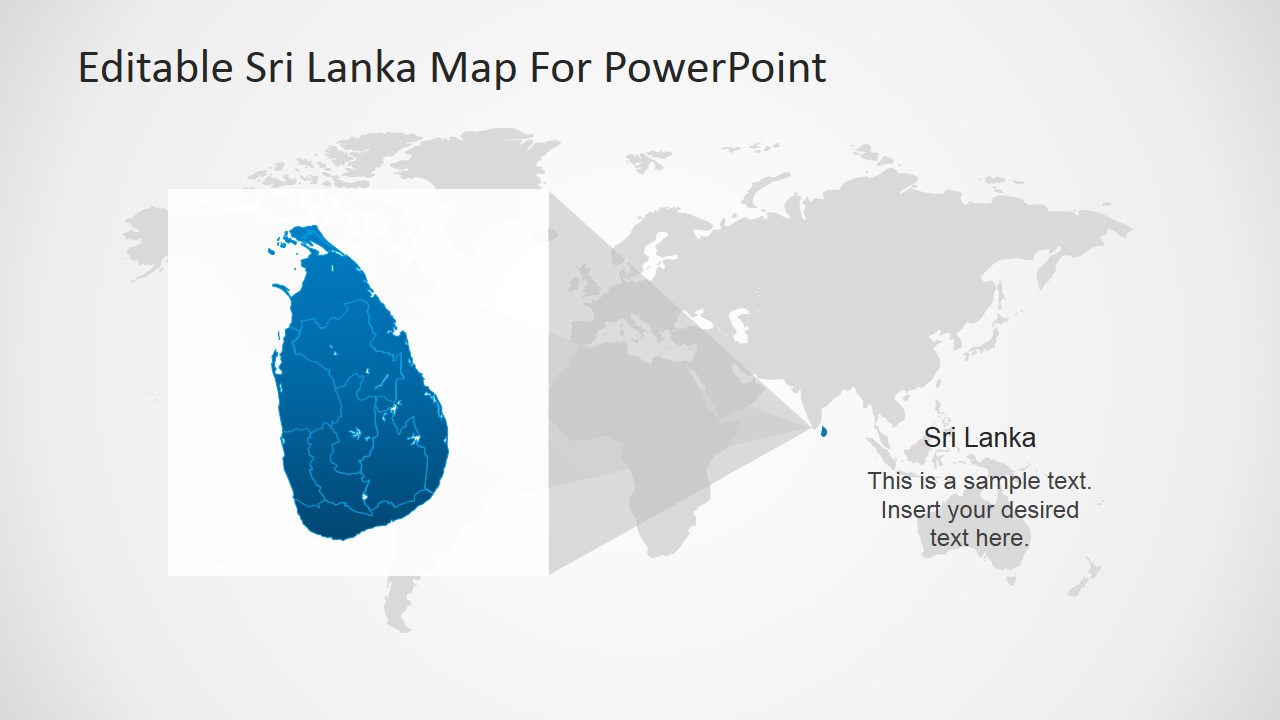 This template shows A Global Point of View for Sri Lanka. It is great for presenting geographical information. Sri Lanka is an island located in the Indian Ocean at the southern tip of India. This is illustrated through the washed-out world map presentation background. The location of Sri Lanka is shown in blue. An enlarged version of the country's map is shown inside a white rectangular PowerPoint shape on the left side of the slide.
The PowerPoint slide is helpful for presentations which aim to showcase the country. It can also be used as a filler slide so that the presenter can elaborate on certain features of the country which are useful to the presentation. The PowerPoint objects are 100% customizable, and be edited to suit the presenter's needs and preferences.
Return to Editable Sri Lanka PowerPoint Map.