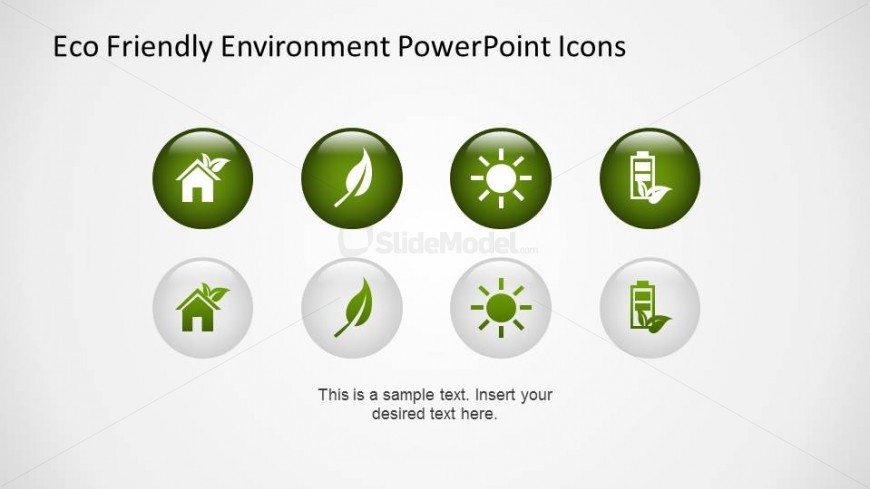 Located on the slide design are eco-friendly 3D PowerPoint icons, which may be used as an introductory slide to a presentation involving company products and services that are environmentally-friendly. It may also be used as a section header for Office templates which are designed for company events which meet the business organization's corporate social responsibility requirements.
The PowerPoint slide features four minimalist icons, for an eco-friendly house, a leaf, the sun, and environmentally-friendly batteries. These icons can be found inside 3D circular PowerPoint shapes filled in both green and white, with a gray gradient presentation background. A summary or short descriptive statement for the PowerPoint slide may be inserted in the text placeholder found at the bottom of the presentation design. All PowerPoint objects are 100% customizable to fit the presenter's needs.
Return to Eco Friendly Environment PowerPoint Icons.