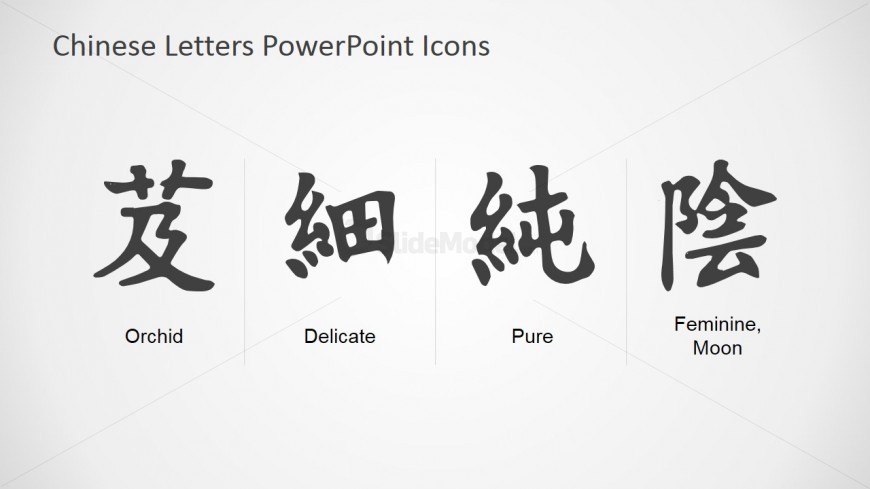 The slide design features a Chinese symbol PowerPoint template which may be used to show four different words written in traditional Chinese. The slid design may be utilized in presentations which aim to rebrand company products to become more viable in foreign markets, specifically, in Chinese markets, so that the new key terms and names may be properly chosen from the selection.
Found on the PowerPoint slide contains four Chinese words, all written in traditional calligraphy, and colored black against a white presentation background. Below each word is a text placeholder, containing the corresponding English translation, namely "orchid", "delicate", "pure", and "moon", used as a feminine noun. A thin gray line may be found separating each character. All PowerPoint objects are 100% customizable to suit the presenter's needs and preferences.
Return to Chinese Symbols PowerPoint Icons.