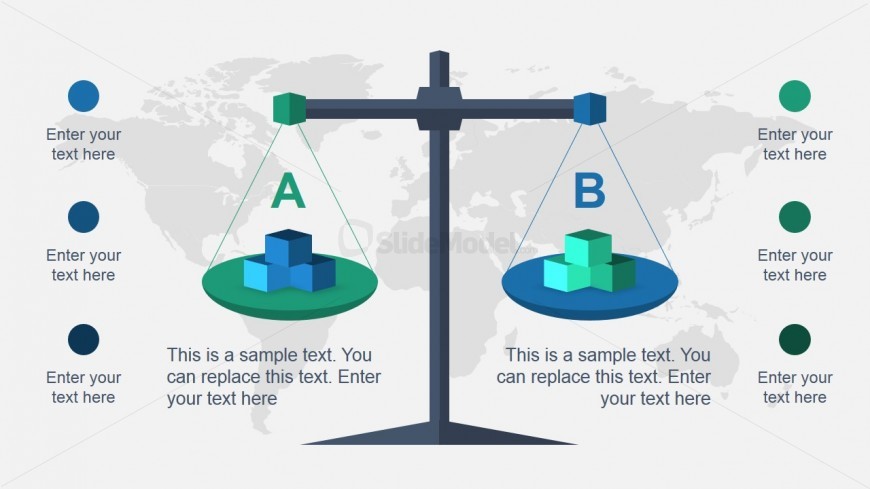 The slide design presents a balanced scale diagram slide for PowerPoint, which may show that six different elements, divided into two categories, are of the same value and volume. It features a balance scale with two platforms colored green and blue.
The blue platform contains three cubes colored in different shades of green, while the green platform contains three cubes in shades of blue. The platforms are also labeled A and B so as to show comparison, and have corresponding text placeholders where descriptions for each category may be inserted. On both sides of the balance scale are six circular shapes with colors corresponding to those of the cubes. These also have text placeholders where labels may be inserted to serve as the legend for the slide design. Found in the presentation background is a world map watermark. All PowerPoint objects are 100% customizable to suit the presenter's needs.
Return to Beautiful Flat 3D PowerPoint Template.