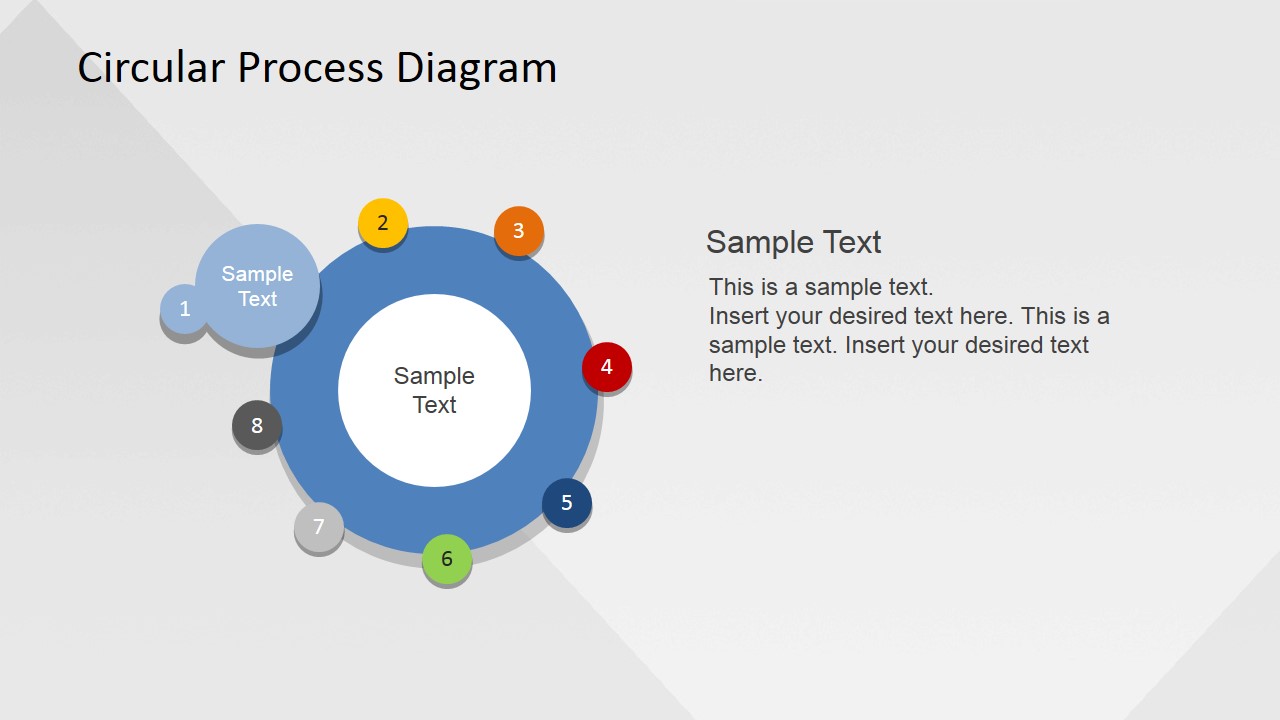 The First Step Circular PowerPoint Template may be used to promote an organize structure in a business process. The PowerPoint slide is perfect for presenting strategic marketing models, instructional presentations and process demonstration. This design is great for both business and non-business presentations.
Featured in the PowerPoint slide is a doughnut diagram colored in light blue, with eight small circles, colored light blue, yellow, orange, red, dark blue, green, light gray, and dark gray. The circles contain numbered labels from one to eight, and are of the same size, except for the first step, which is connected to another circular PowerPoint shape where a label may be inserted. On the right side of the slide design, there is a text placeholder where descriptions and discussions may be inserted. All PowerPoint objects are 100% editable to suit the presenter's needs and preferences.
Return to 8 Steps Flat Circular Process Diagram.