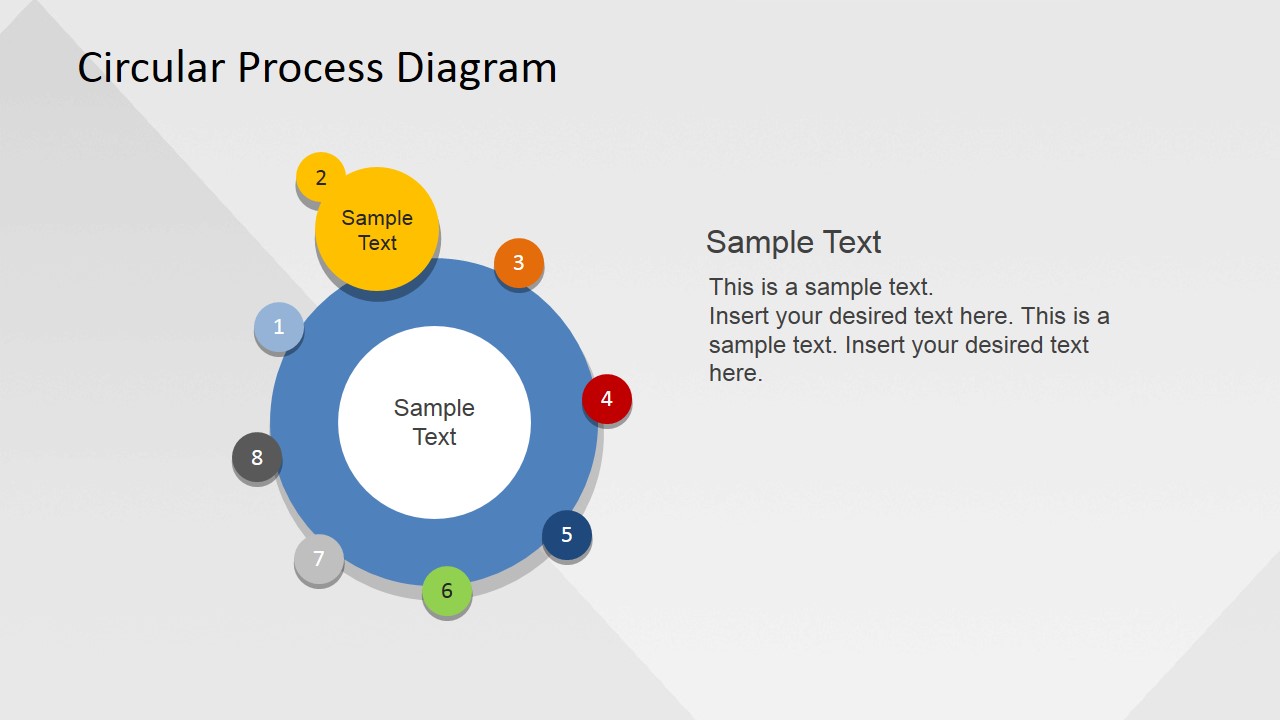 The 8-Step Business Process PowerPoint Template and its simple circular design is most ideal for important business presentations of cyclical processes. The simplicity of this circular design makes the presentation easy to follow for the audience and therefore, making it more engaging.
The PowerPoint template features a circular PowerPoint diagram, which has eight smaller circular PowerPoint shapes – colored light blue, yellow, orange, red, dark blue, green, light gray, and dark gray – found on the edges of the center doughnut shape. The small circles also contains numbered labels from one to eight, and are of the same size, except for the second circle, which is accompanied by another PowerPoint shape where a label may be inserted. A text placeholder to the right of the PowerPoint graphics may be inserted with related discussions and descriptions for the proposed topic. The PowerPoint objects are 100% editable to suit the presenter's needs and preferences.
Return to 8 Steps Flat Circular Process Diagram.