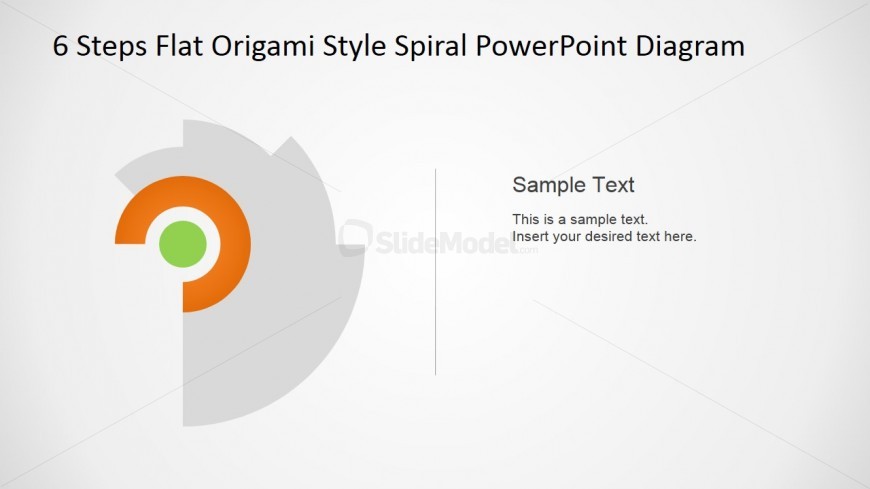 Found on the Office template is an Origami Slide Presentation Design, whose implementation is most ideal for a floral or ornamental company. The PowerPoint template may also be used to illustrate the different stages of completion of various business processes related to a single major business or marketing plan.
The PowerPoint slide represents the first fold of the origami, with an orange arch nearest to the green circular PowerPoint shape center, resembling a blossoming flower. Beside the PowerPoint diagram is a text placeholder where the explanation and description may be inserted to ensure the clarity of the presentation design. All PowerPoint objects are 100% customizable to suit the presenter's needs and preferences.
Return to 6 Steps Flat Origami Style Spiral PowerPoint Diagram.