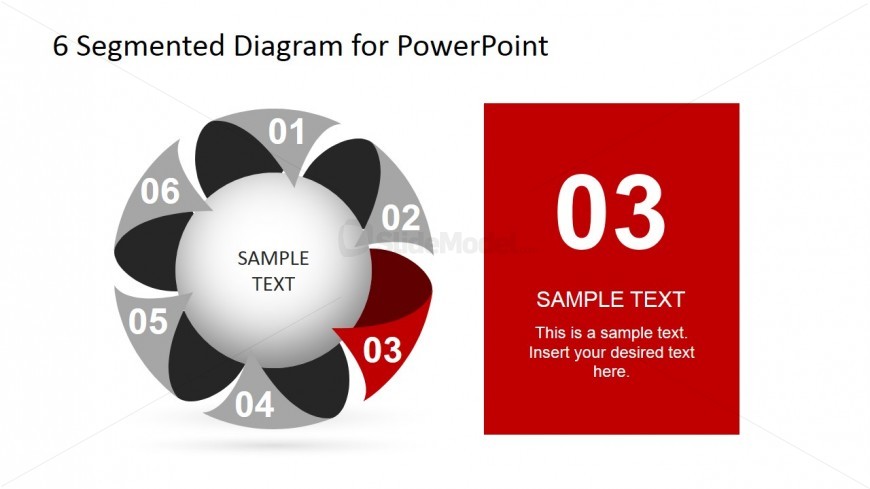 Featured on the PowerPoint template is a Circular Diagram with Emphasis on Step Three, which may be used to discuss the elements of the third step of a business process. The PowerPoint template may also be used to identify the corresponding activities and logistic processes of this third step.
The rich red color of the PowerPoint graphics representing the third step makes it more striking to the eyes and leaves an impression on the audience, as well as lends a professional appearance to the overall presentation design. A text placeholder to accommodate notes and statistics relevant to the third step can be found inside a red rectangular PowerPoint shape beside the diagram. This PowerPoint design is easy to use and to adjust to suit the presenter's specifications. Any modification will have no effect on the image resolution of the PowerPoint clipart.
Return to 6 Steps Circular Segmented Diagram for PowerPoint.