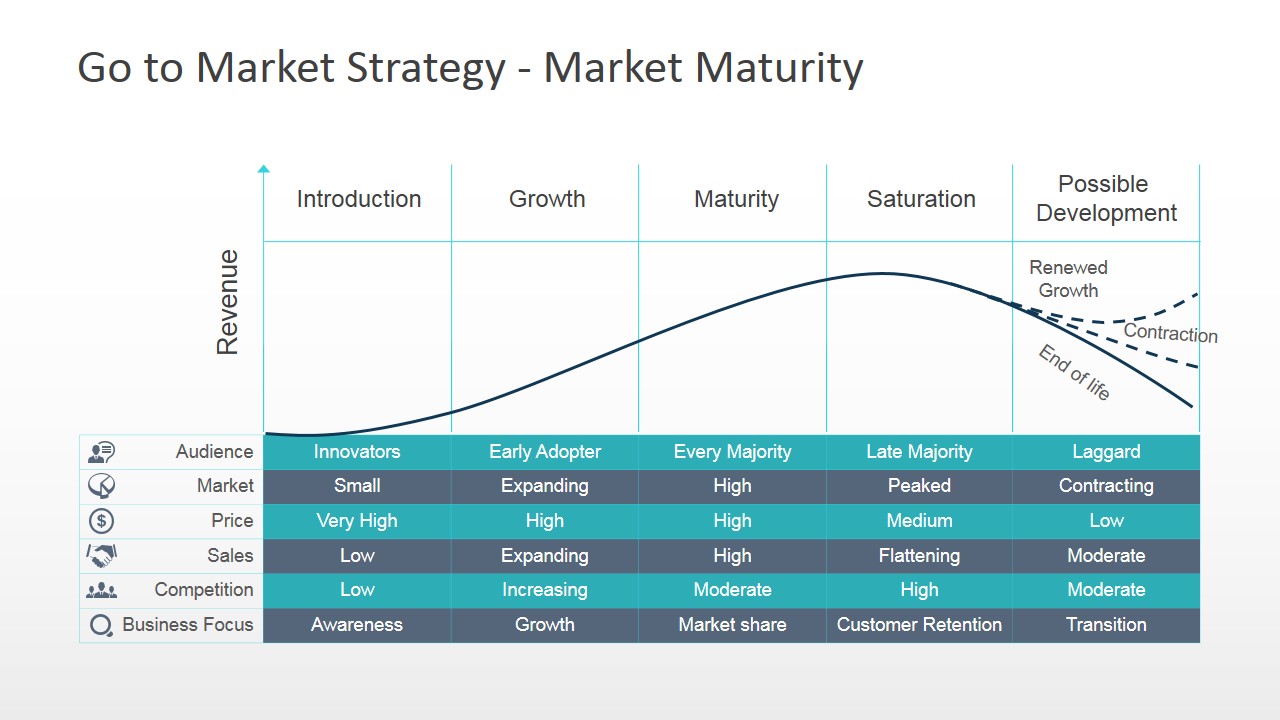 Displayed on this PowerPoint Template is a Marketing Strategy Pyramid PowerPoint Diagram. Icons featured inside the inverted triangle are a head with light bulb, dark knight chess piece, target, and projector screen with graph. This marketing template likewise contains the usual terms used in discussing the topic Go to Market such as marketing strategy, customers, markets, products, what to sell, where to sell, and how to sell.
The PowerPoint template can be used to discuss the company's blueprint in getting the innovation, product, or service to its target customers. The Go to Market Strategy describes the set of tactics that materialize the HOW the organization will make it happen. This design is created in high definition graphics and modification will not have any effect on the image resolution.
Return to Go To Market Strategy PowerPoint Template.