Help: How to Download Templates from SlideModel with a Subscription Plan
Once you active your subscription to SlideModel.com you will be able to download our content directly from our site by browsing our collection of templates and products online and clicking the download button.
Based on your current subscription plan you will have a limit given by the number of daily and/or monthly credits. Each plan has its own limitations but the procedure is the same for all the plans.
First of all you need to login to our site using your username and password. Here is the login form if you didn't yet.
Then, browse the website and for any file you want to download click the Download button. This will make the product to be added to the virtual cart (don't worry, if you have a subscription plan then you can download the products at $0 during the checkout process).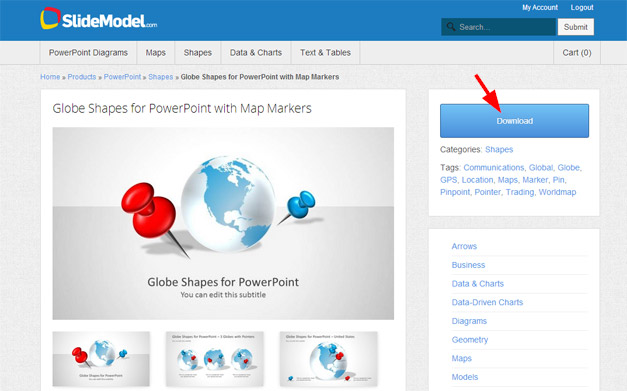 Repeat this procedure for any additional template you want to download.
When you are ready, go to Checkout (click the Cart button on the top right menu).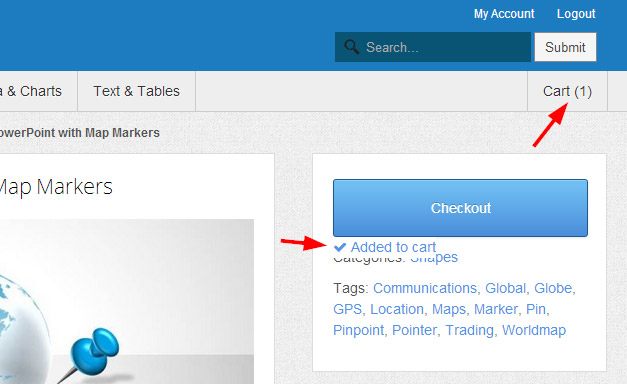 The checkout page will look as follows: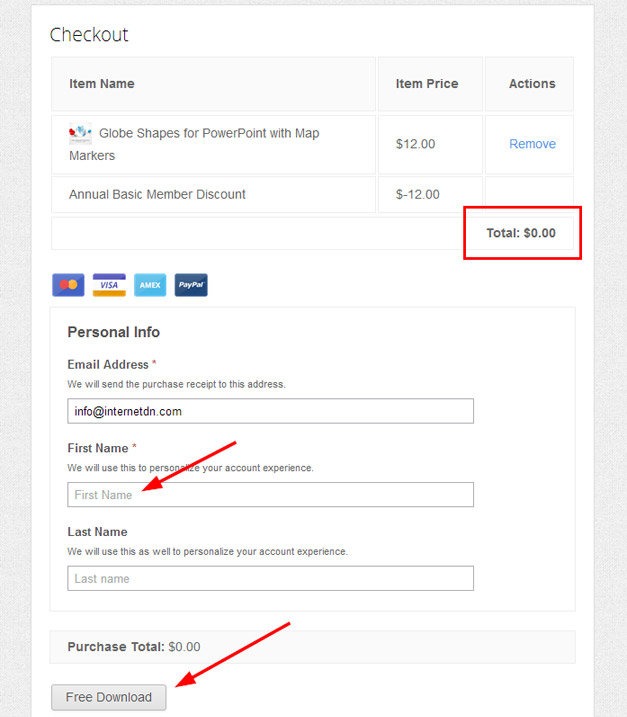 Make sure to complete your First Name and click the Free Download button. Then a new page will open in your browser with a direct link to the download. You may receive an email notification with the direct link, too.
If you have any additional question, feel free to contact us.