Finding professionally made diagrams and templates that may be precisely suitable for a business process or model is very difficult to find. This is why we have compiled a list of Professional PowerPoint Templates that you can use to meet very specific presentation needs; be it a presentation on business strategy, the U-Curve, SWOT Analysis or any other topic, you can find a template (among the links given below) that is just right for you.
Process Diagram PowerPoint Templates
These templates often require a diverse range of layouts to show a specific or various processes. Like the 4 Steps Circular Diagram Design for PowerPoint shown below, you can download various templates from the link given below to show complex processes with the help of customizable diagrams. These diagram templates are quite easily customizable and you can simply generate process diagrams by adding your own text to describe the different steps of a production or business process.
Go to Download Process Diagram PowerPoint Templates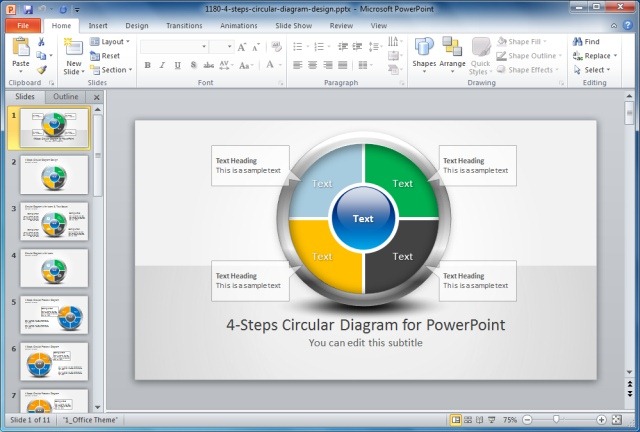 PowerPoint Map Templates
Maps can be used in a variety of ways in a presentation. A good map template can help you turn a boring corporate presentation into an interesting piece of data for your audience to show the geographical dynamics of a business. Be it expansion plans to new geographical areas or an overview of the performance of various branch offices, you can use these Map templates for PowerPoint to make compelling presentations.
Go to Download PowerPoint Map Templates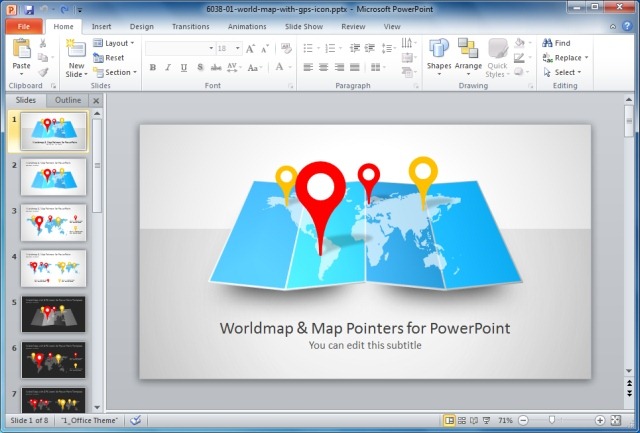 Data And Chart Templates For PowerPoint
Professional presentations require the use of curves and diagrams which may be very hard to construct in PowerPoint or with the help of conventional MS Office applications. This is why having an appropriate Data and Chart Template For PowerPoint at your disposal can be of immense help. The below link provides several templates for PowerPoint that have been designed for specific presentations which may require displaying a U-Curve, J-Curve, Demand and Supply diagram, dashboard, etc.
Go to Download Data And Chart Templates For PowerPoint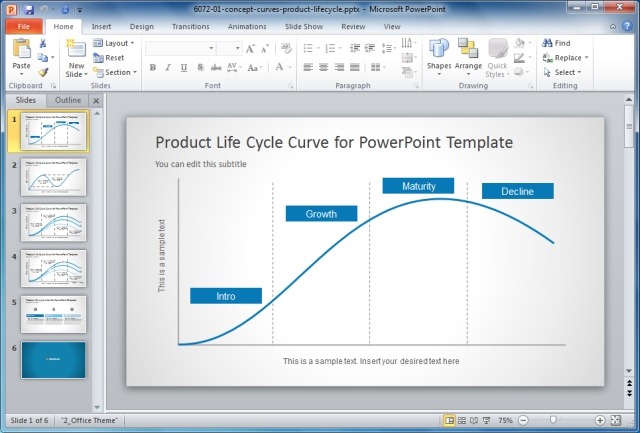 Strategy PowerPoint Template
When it's time to show off your chess gambits in a business presentation, having an appropriate template can be of immense help. With our strategy PowerPoint Templates, you can present your business strategies in style.
Go to Download Strategy PowerPoint Templates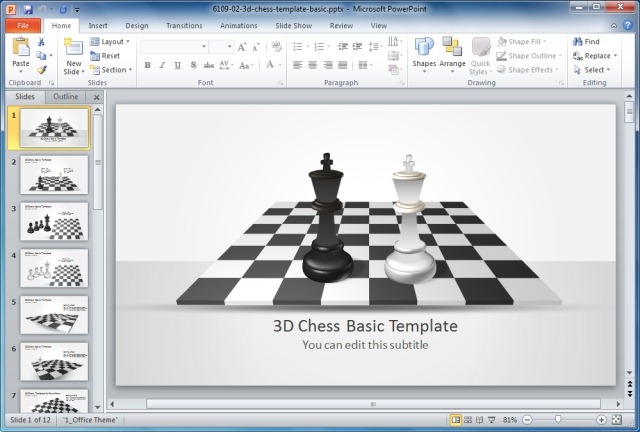 Shape Templates For PowerPoint
The use of shapes and clipart can really spice up a presentation. Using shapes for timelines, diagrams and business illustrations can not only enhance the look of a presentation but also give it a unique and vibrant look. We have dozens of Shape Templates For PowerPoint that be used for making any type of presentation by molding their generic shapes and graphics for making eye-catching presentations.
Go to Download Shape Templates For PowerPoint